Delhi NCR | India – (AUG, 28, 2019)
HashStudioz Technologies, A digital transformation consulting and engineering services company, focused on solution/services around Internet of Things (IoT), Industrial Automation, Cloud and Mobility harnessing the power of Machine Learning and Artificial Intelligence, announced the addition of new development center in Noida. The new office can accommodate 50+ team members and will allow us to increase the team size to 100, within a short span of 1 year.
I am excited and feel happy that we kept our commitments with our customers as well as our team; we made sure that we achieve fast pace growth while making sure that we deliver" said Jitender Malik, CEO, HashStudioz. This is a step forward in the Direction we aimed to move in and have created value for the organization. Like every project has a milestone, we have set milestones to achieve for our organization and this is the time when we demonstrate internally as well to the external world that we exist. Added Jitender.
HashStudioz core team is well equipped with the knowledge and experience to understand, evaluate, propose and develop solutions for various industry verticals. HashStudioz offer Solutions, built by Technologists that can transform your ideas and requirements into reality. USP is that we offer End to end solution with our in-house team i.e. starting from Hardware to Embedded software, Cloud and Application till deployment.
Commenting on the growth story, CTO, Vishal Singhani said "This growth would not have been possible without the team and especially to the core team, who believed in the vision and contributed in building what we are today".
Our industry and technology expertise helps our clients experience a smooth and seamless transition with efficient IT responsiveness, optimized resource utilization and increased scalability for new business horizons. Our niche services empower enterprises to accelerate digital innovation, enable agile platforms and reduce time-to-market.
For more information, visit www.hashstudioz.com
Address: 20, Logix Infotech Park, D-5, Sector 59, Noida, Uttar Pradesh 201301
Skype: HashStudioz
Email: info@hashstudioz.com
Sales: +91-950-006-9296 , +91-971-851-7228
About HashStudioz
HashStudioz is a digital transformation consultancy and software development company, based in Delhi NCR | Noida that provides cutting edge engineering solutions to help companies and enterprises decipher complex issues that always emerge during their digital evolution journey. Specialized in both Web and Mobile, HashStudioz fulfills all the needs of its customers starting from Consultant to UX/UI Design, Application Design & Development, Machine Learning, Artificial Intelligence, IoT Solutions, Industrial Automation Solutions, Blockchain Application Development to name a few.
HashStudioz establishes a tech hub at Dehradun - Becoming a booster of the digital economy in India
Dehradun | India – (NOV, 24, 2022)
With an aim to accommodate rapid growth and leverage the diverse high-technology talent pool, Hashstudioz Technologies Inc. has opened a new office in the Dehradun IT Park, Sahastradhara Road. The company is establishing its footprints across the nation and gaining its presence as a leading tech partner for IoT development, digital transformation, blockchain development, travel technology, hospitality solutions, cloud development, and mobility solutions.
In line with HashStudioz's plan to set up an Innovation and Development center in Tier 2 cities, Hashstudioz is excited to announce the launch of its 100-seater development center in Dehradun besides its existing development hubs in Noida, Gurugram, Mohali, and Chennai.
"It all started with my family holiday at Dehradun and a short stint (day usage) of co-working set-up in Dehradun. It drove our decision to accelerate our business growth across different locations in India, especially tier-2 cities offering a healthy work-life balance." said CEO, Jitender Malik. "We aim to create opportunities in product development and software engineering domains by hiring talented and skilled professionals from institutions, colleges, and universities across the region."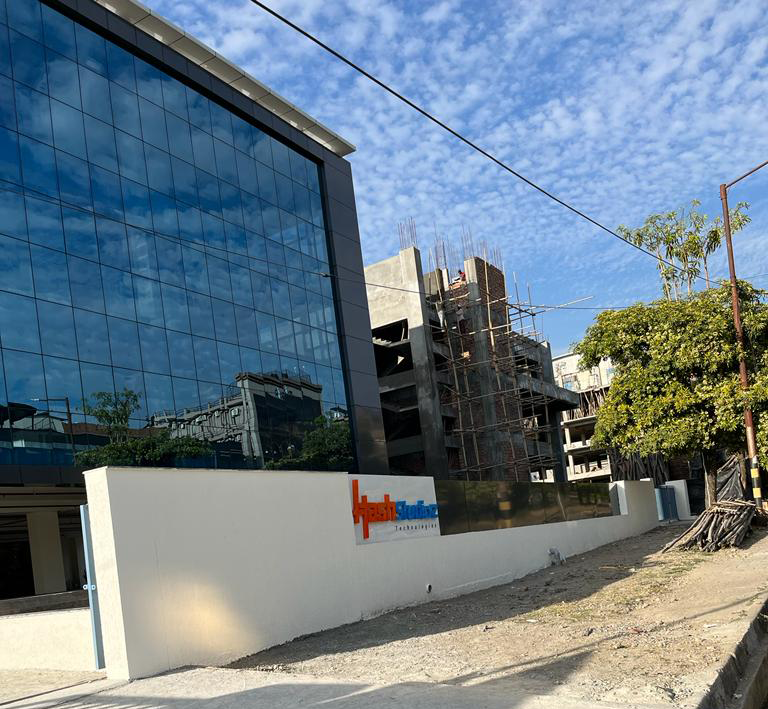 Commenting on the launch, Mr. Anuj Sharma, Director HashStudioz Technologies Inc. who will oversee and manage the operations at Dehradun said "Since the beginning of the pandemic, with the liberty to work from anywhere, we noticed tech professionals having sharp inclination towards moving close to their hometowns, and be with their families in tier 2 and tier 3 cities and we leveraged this. Not only will it create employment opportunities in tier-2 cities but also allow companies like us to onboard diverse talent." He added, "It will provide a more healthy environment to the employees in addition to the low cost of living, and providing a healthy work-life balance."
Our vision is to build a stable and productive platform for product engineering in India while exaggerating our market-shaping innovations. The company has focused on providing the freedom to brainstorm creative ideas and transform them into a perfect market-ready product. Their leaders and tech enthusiasts have always embraced the quality of work and professionalism.
About HashStudioz Technologies Inc.
HashStudioz Technologies Inc. focuses on empowering product development and engineering solutions with exceptional experiences. We work towards maintaining a perfect balance between innovation and creativity. Our pool of more than 250 experts knows how to accelerate enterprise growth while building their own corporate values in the industry.
From strategizing the product development roadmaps to incorporating advanced technologies, we ensure to energize digital transformation widespread across several industries. We prioritize work-life balance as well as the brand's growth to reach milestones as a collaborative success. Through our expertise globally, we have served 200+ solutions in the industry.
To know more about their offerings, visit https://hashstudioz.com/services.html